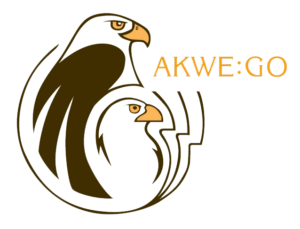 AKWE:GO (All of Us) is a Urban Indigenous Children's Program. The Program is designed to help At Risk Youth between the Age of 7-12 improve the quality of their life through culturally appropriate activities and services.
Program Goal
To provide urban indigenous children with support, tools, and healthy activities which will build upon and foster their inherent ability to make healthy choices.
Program Objectives
Group based programming for self-esteem and peer pressure
Learning initiatives and activity's to promote Healthy eating, and physical development
Support and help with school suspension supports, homework help, tutor, justice program, intervention activities
Help and learning initiatives about Violence prevention, at home, school or online
Support with FASD, and ASD or any Mental Health Concerns or diagnoses
Outreach initiatives in the community and schools geared to identifying and assisting new clients or program participants, who are vulnerable or at risk between the ages of 7-12.
Program Outcomes
To improve the ability of children and youth to concentrate and succeed both in school and in life
Target Population
Children and youth age 7-12 who are vulnerable or at risk to negative social and environmental factors, and or have previously or presently been exposed to trauma, or have mental Health issues, or lack positive supports, and or have minimal connectedness to culture and identity.