Oppekehawaso Wekamik (Child Care Centre)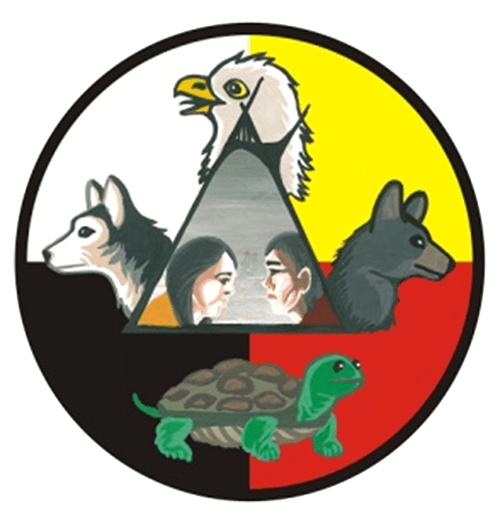 "Oppekehawaso" is a Cree word, translated in English meaning "Raising the Children".
Oppekehawaso Wekamik is a program within the Timmins Native Friendship Centre, offering child care for children 0-12 years of age. Our team of Registered Early Childhood Educators and Early Childhood Education Assistants, along with our Resource Teacher are dedicated to providing children with developmentally appropriate play-based learning, with a focus on their interests, strengths and areas for improvement. We strive to provide children with a safe learning environment where children can learn in their own way.
By promoting indigenous language and culture, our goal is to promote the overall development of your child. A focus on the Seven Grandfather Teachings, the Medicine Wheel, as well as other aspects of indigenous traditions and culture helps to instil a sense of pride and compassion in our staff and children. Emphasis is put on development of the spiritual, mental, physical and emotional self, while focusing on the children's well-being, engagement, expression and sense of belonging.
The funds provided for the development of the Oppekehawaso Wekamik program were provided through the province's Best Start Initiative. Oppekehawaso Wekamik opened its doors in 2005. Best Start is Ontario's strategy to expand quality and affordable child care and invest in children's healthy early development. The Oppekehawaso Wekamik is invested in providing high quality child care and works with the Cochrane District Social Service Board to ensure quality control.
The infant classroom is licensed for 10 children, aged 0 to 18 months old. The toddler classroom is licensed for 15 children, aged 18 months to 2.5 years. The preschool classroom is licensed for 24 children, aged 2.5 to 6 years. The school-age classroom is licensed for 27 children, age 4 to 12 years of age. Children are provided safe environments to explore, with engaged educators that plan developmentally appropriate activities and environments that promote safe risk taking and out of the box learning. The Oppekehawaso Wekamik provides care for full and half days, as well as before and after school.
Oppekehawaso Wekamik also has a Resource Program and Resource Teacher. With parental consent, as part of the resource program, the RT conducts observations, communicates with educators and families to provide assistance and access to other resources and agencies when needed. The RT is responsible for developing and implementing Individual Support Plans (ISP) for children on the caseload. ISPs consist of goals developed based off feedback from families and educators to assist the child in areas of need and to provide support to the family. Referrals to external child development agencies, as well as other supports can be made through the Resource Program. The RT then works with the child, the family and the educators, as well as external agencies in some cases, in the classroom to achieve these goals as part of an integrated and fully inclusive approach.