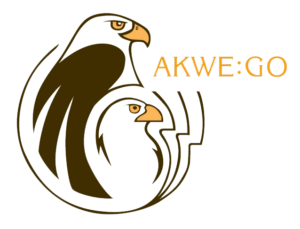 The Akwe:Go Urban Indigenous Children's Program provides support, tools and healthy activities targeted to urban/rural and off-reserve Indigenous children ages 7-12, with a focus on "at-risk" children. Programming includes client based and participant based activities. The program builds upon and fosters children's inherent ability to make healthy choices. Additionally, Akwe:Go provides workers for high risk children ages 7 – 12 who require one-on-one interaction.
The program objectives for the Akwe:Go Urban Indigenous Children's Program and Akwe:Go High-Risk Program are to provide:
General social supports
Healthy eating and physical development supports
Institutional Interventions (e.g. education, justice)
Violence prevention supports
Support services for children with disabilities
Supports for children in care, or who at risk of being in care of a children's aid society
Program activities as per objectives:
Assisting children and youth development through increasing life skills, safety awareness and anti-violence training
Support circles, "one-to-one" and peer counselling
Addressing inter-related health impacts of poverty, diabetes and childhood obesity.
Culturally appropriate services to adoptive, foster parents and customary caregivers of Indigenous children and/or youth
Teachings and learning activities that foster and increase self-esteem and promote healthy behaviors and relationships
Support for urban Indigenous children and youth through institutional interventions, such as providing school suspension supports, homework help, linkages to tutor and/or justice prevention and intervention activities
After school activities for children and youth with FASD, as well as parent support
Activities may include:
Akwe:Go crafts: an evening of crafts such as painting, beading, traditional crafts.
Kids in the kitchen: weekly cooking sessions to provide the foundation for life-long healthy eating.
Drop in Center: providing a safe and structured environment for children to relax, play games and complete homework. Snack and drinks are provided.
Homework clubs: a place for children to work in a supportive environment out of school hours.
Gym/Nutrition programming: Sports, team building activities and lessons of food nutrition such as unhealthy foods and the five food groups.
Target Audience
Urban Indigenous Children and Youth aged 7 – 12 years of age
Client Capacity
15 minimum- 20 maximum